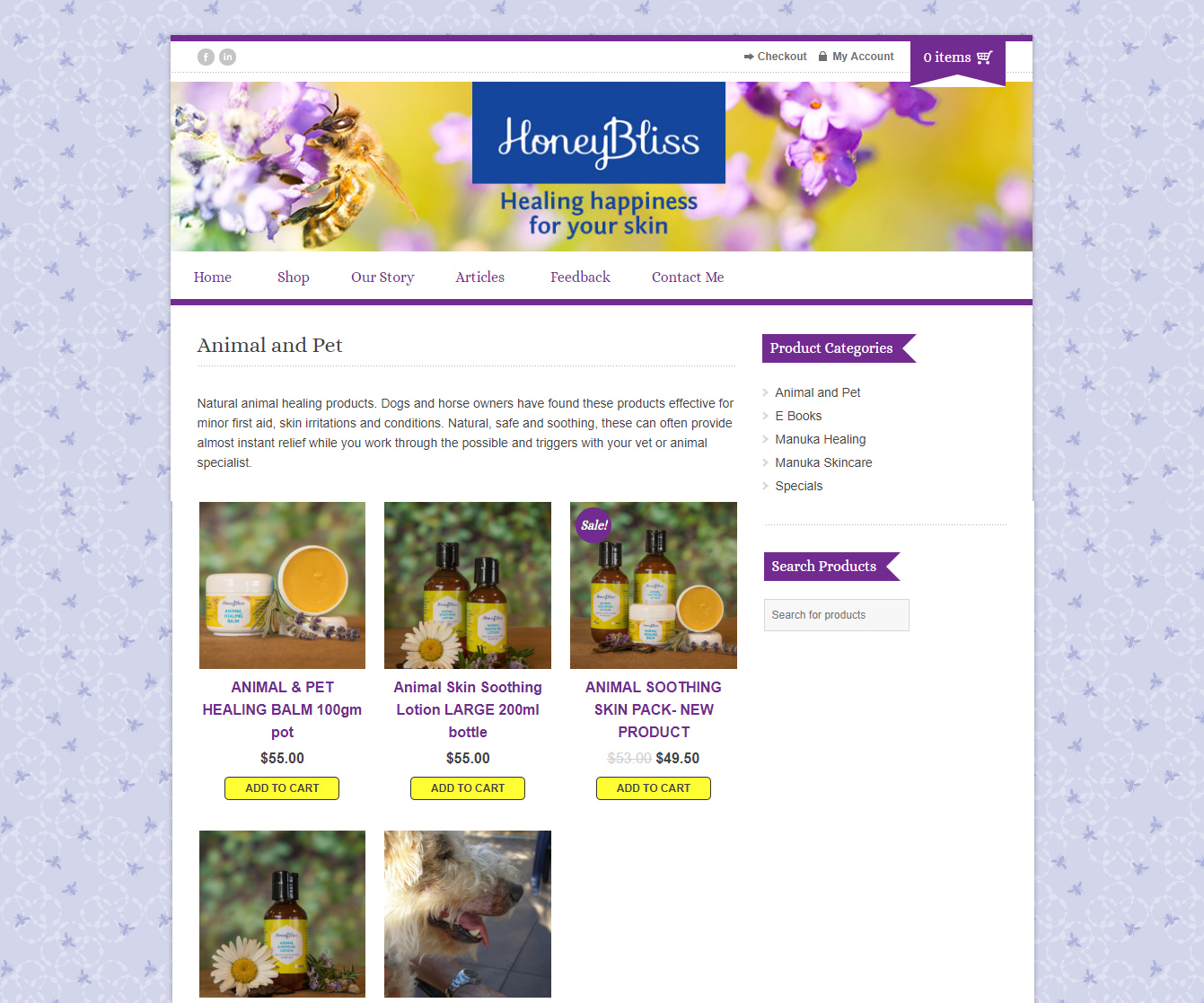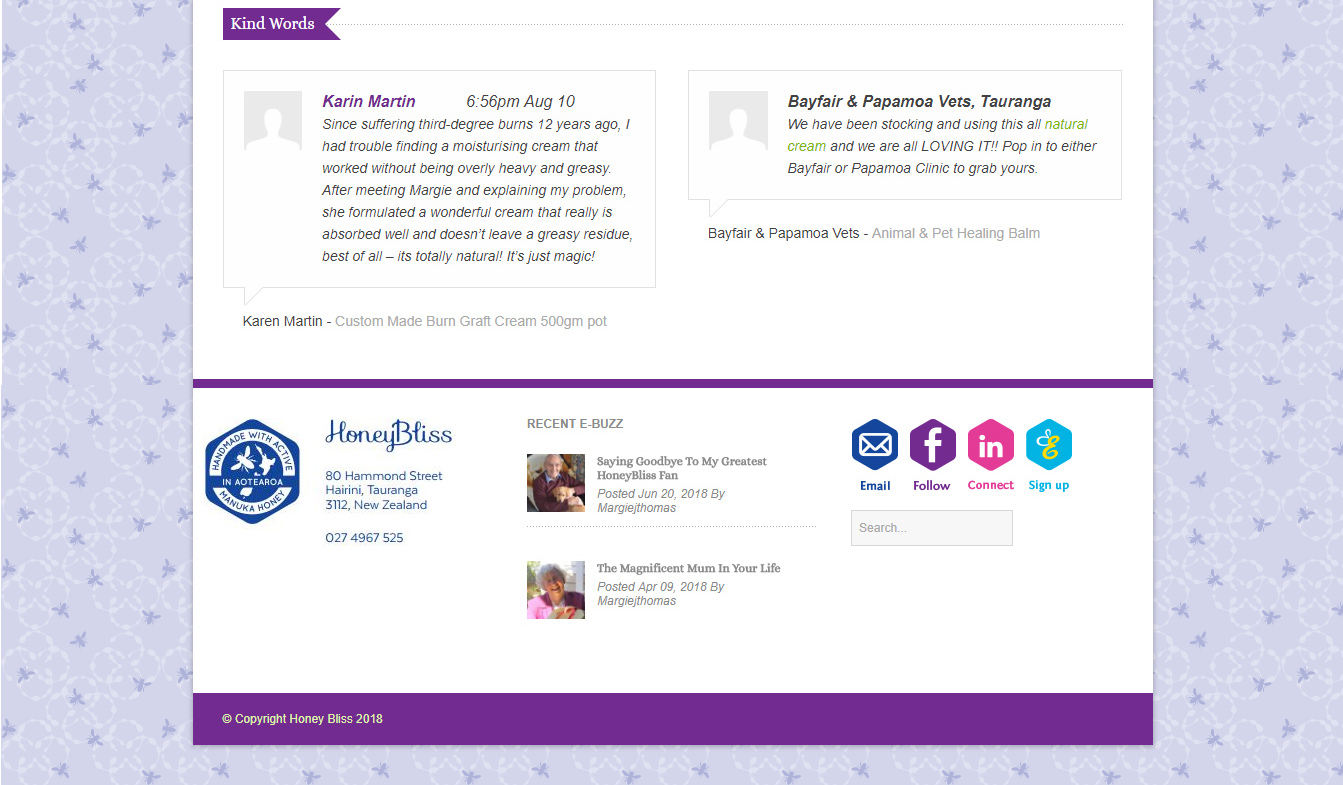 Description
About:
100% handmade HoneyBliss Range of natural skincare and healing balms.
HoneyBliss can't stop buzzing about all the amazing health benefits that Active Manuka honey blended with Essential oils and carefully selected base oils and ingredients brings. All products are used on damp skin, as they are concentrated and you only need small amounts.
Case Study:
"What do you want your website to do". It might seem like a straightforward question but for every client the answer can be different.
In Honeybliss's case, business owner Margie, had established a great brand and of course, created amazing products. Honeybliss already had a website which had been up and running for a couple of years but like most businesses, it needed modernising and simplifying.
It's great to see Honeybliss up and running with a fresh look, feel and functionality that doesn't just make it easier for the customer to find what they are looking for, but makes it easier to maintain and manage as well.