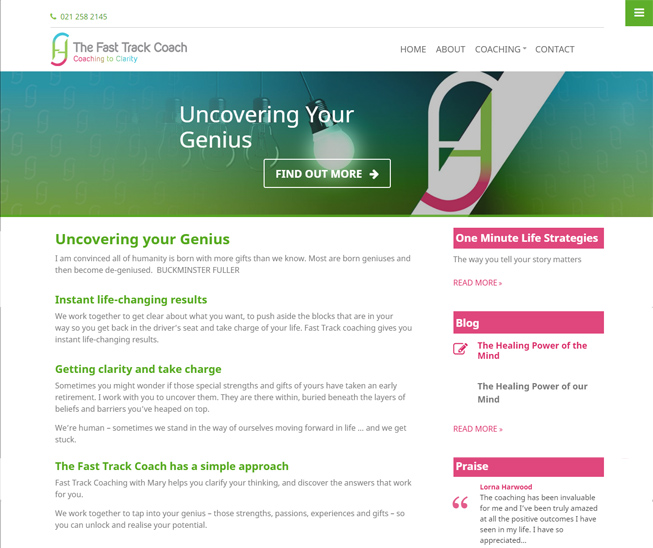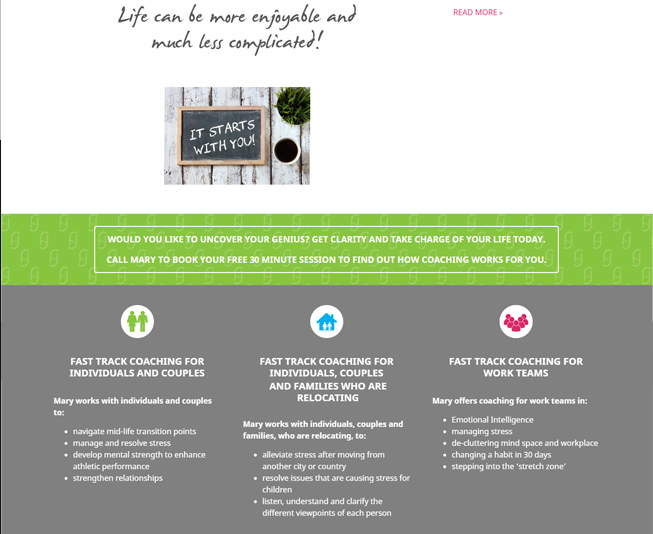 Description
About:
Instant life-changing results: The Fast Track Coach work together to get clear about what you want, to push aside the blocks that are in your way so you get back in the driver's seat and take charge of your life. Fast Track coaching gives you instant life-changing results.
Case Study:
Mary from The Fast Track Coach needed a modern and effective website to promote her new branding and services.
We've made the site vibrant with Mary's bright colours. Her information is organised so it connects well from one page to the next and is easy to read.